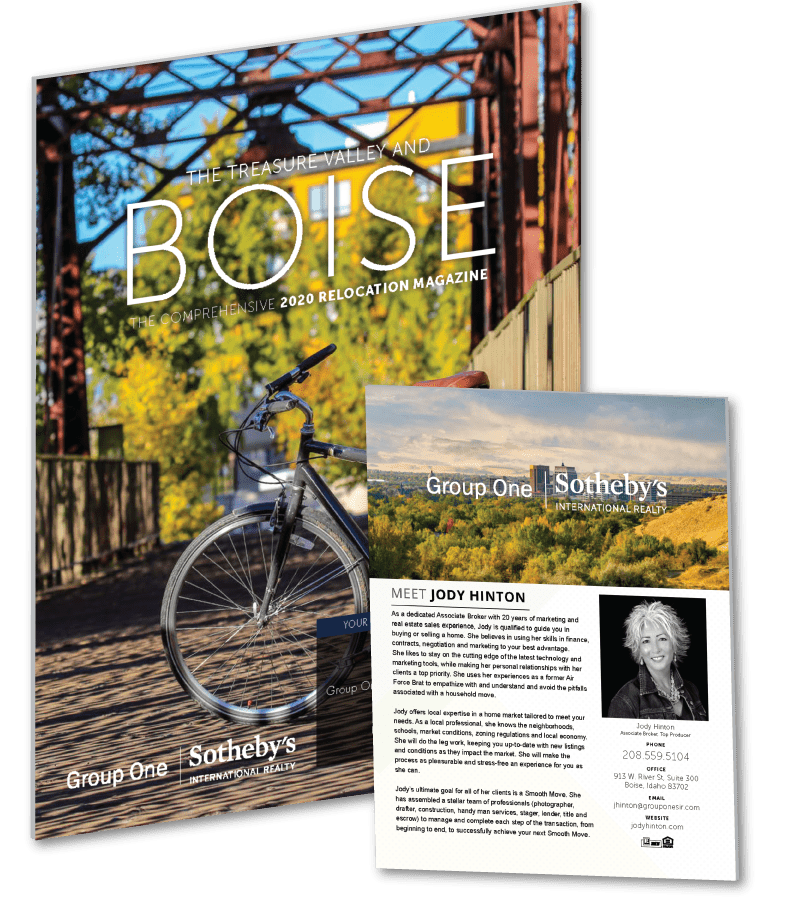 Move to the Treasure Valley. The Boise and Treasure Valley region delivers an unparalleled quality of life not found anywhere else in the nation. That statement isn't unsubstantiated hype. It's the reason Idaho is the fastest growing state in the country. Boise has a lot of things going for it: an urban/metropolitan economic and educational base, affordable cost-of-living, an extraordinary business-friendly environment, four mild and distinct seasons, and plenty of public wilderness that allows a lifetime of weekend adventures.
The entirely updated 2020 Boise & Treasure Valley Relocation Magazine is available to you for free to help you discover a little bit more information about the valley. The magazine highlights the 9 primary communities that represent the Boise metro area.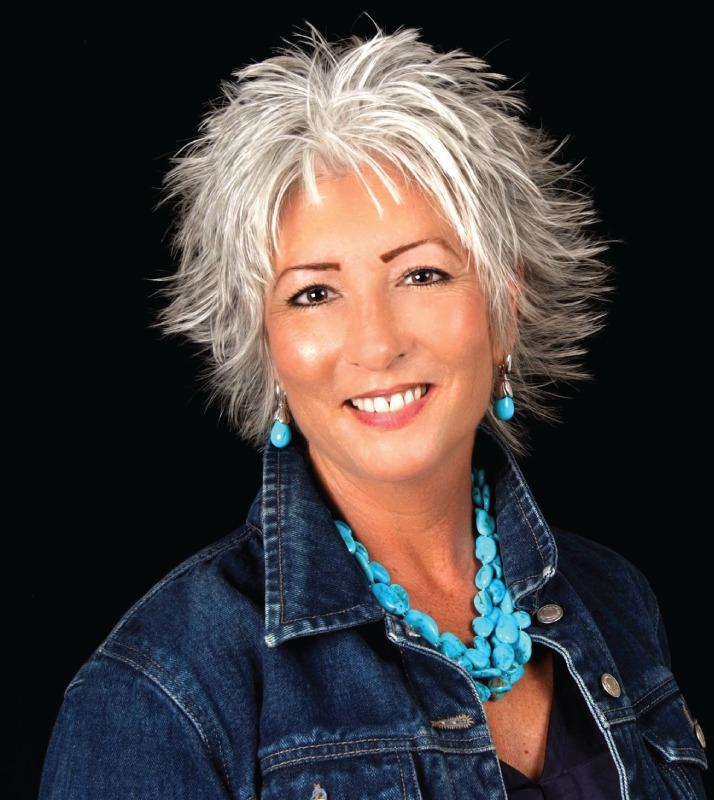 As a dedicated Associate Broker with 20 years of marketing and real estate sales experience, Jody is qualified to guide you in buying or selling a home. She believes in using her skills in finance, contracts, negotiation and marketing to your best advantage. She likes to stay on the cutting edge of the latest technology and marketing tools, while making her personal relationships with her clients a top priority. She uses her experiences as a former Air Force Brat to empathize with and understand and avoid the pitfalls associated with a household move.
Jody offers local expertise in a home market tailored to meet your needs. As a local professional, she knows the neighborhoods, schools, market conditions, zoning regulations and local economy.